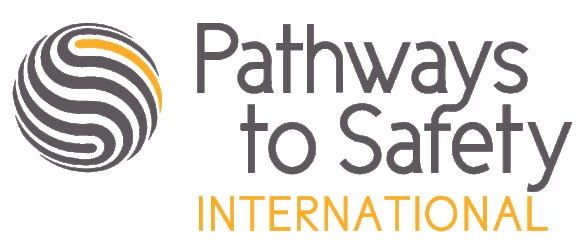 In 2010, when I decided to publicly disclose my assault in the pages of Marie Claire, and then, USA Today, and here at this site, I did so with the goal of networking with others like me so that we could create a resource for other women assaulted overseas. All of the training I have received, all of the groups I participate in and hours I volunteer, are my attempt to learn and gather as much information as possible to be ready when the day comes to launch my non-profit.
But in the strangest stroke of luck, a couple of months back, my dream non-profit actually came to me.
A woman by the name of Paula Lucas reached out to me. She is the Executive Director of an organization that assists Americans sexually assaulted or abused overseas. Paula escaped an abusive husband in United Arab Emirates years ago, and created Americans Overseas Domestic Violence Crisis (AODVC) to assist other women like her, especially where children are involved and international law and jurisdictions. Two years ago, she created Sexual Assault Support & Help For Americans Abroad Program  (SASHAA) to help Americans sexually assaulted outside the U.S. I had come across SASHAA in early 2017 and reached out to the contact email on its web site. But I never heard back. I was both disappointed and emboldened by discovering its existence. I hated that I wasn't a part of it, yet pleased to have confirmation of the need for the services they provide. But God works in mysterious ways.
I posted my espnW podcast with Sarah Spain here in September. Well, it's that very podcast that made its way to Paula's ears. And she contacted me to discuss her work. After some long phone calls and emails, I was asked to join the board. AODVC and SASHAA were about to combine to form Pathways to Safety International, and they desperately needed guidance in areas of public relations and social media not to mention add a board member who was assaulted overseas and speaks publicly about it.  We were a perfect match.
In the weeks since joining Pathways, I have had crash courses in fundraising, grant proposals, and non-profit bookkeeping. I have seven books to read about fundraising methods. I have SO much to learn. I want our organization to be successful and to grow. To date, we are the only US-based organization to provide comprehensive services to Americans assaulted overseas. We are in need of funding and support. Almost all money and services for sexual assault and interpersonal violence programs caters to Americans harmed domestically. It leaves a gaping hole in funding. So, it's not enough that my dream came true in working on the very area of sexual violence that touches my heart the deepest – I want and have to KICK. ASS. and be the very best board member, and help secure a bright future for us and the victims in our care.
It's gratifying to know that my hopes were not in vain and my patience and dedication have finally (finally) paid off. I know now that the future for me, in this particular work, holds endless possibilities. And I can't wait to share all of that with you here.